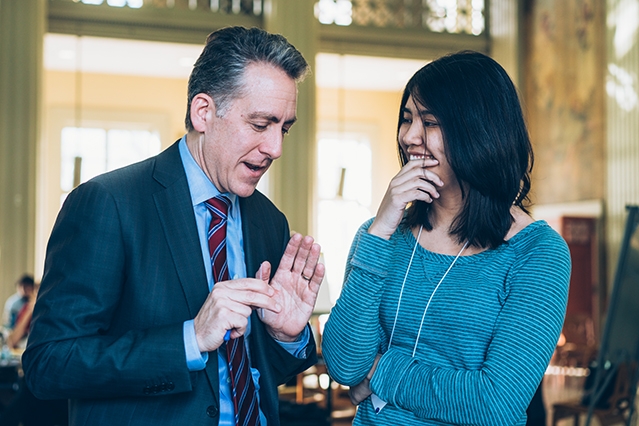 Join Ian Waitz, vice chancellor and former dean of engineering, for a discussion about the First Year Experience at MIT.
A core part of this effort is a new MIT spring 2018 course, tentatively titled "Designing the First Year at MIT." Open to all enrolled undergraduate and graduate students, the design-intensive course will use the MIT First Year Experience as a way to teach different methods of design spanning all five of MIT's school.
In this web chat, Waitz will outline the rationale for this effort and seek input from alumni on issues ranging from objectives for the first year (and what to keep the same / what to improve) at MIT to how to best engage students and others in the MIT community.
"Why are we taking this approach? At MIT, we've learned our students are the best advocates for the change they want to see at MIT," says Waitz. "And ultimately, we hope what we learn in the fall, and what comes out of the class, will serve to make MIT's first year the best that MIT can offer to future students."
Read more:
Date & Location
Date: 2/6/2018
Time: 3:00 PM to 3:45 PM ET