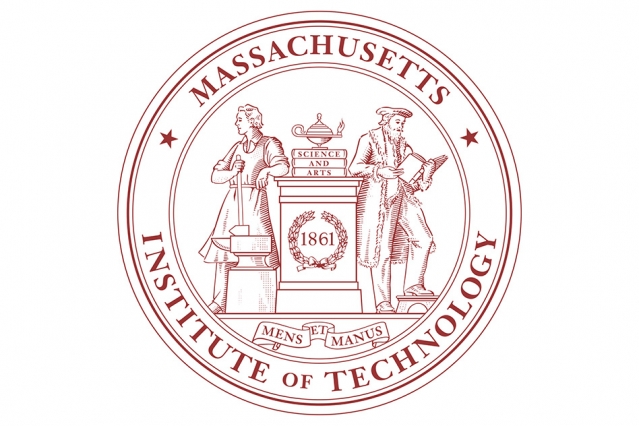 March 9, 2020
To: Deans and Department Heads
cc: All faculty and instructors, undergraduate and graduate administrators and officers, academic officers
Dear Deans and Department Heads,
This note is a follow-up to the posture and policies announced by President Reif last Thursday as MIT continues to adapt to the spread of COVID-19.
In this message we introduce the first steps in our shift to virtual instruction, starting with classes over 150 students. We also introduce new rules on MIT-sponsored student travel. Please keep reading for the details.
What we describe below are just first steps in MIT's rapidly evolving approach. You will hear more in a special 8am call on Tuesday (details on this coming soon).
Context
First and foremost, we are being guided by our medical professionals, who are in close contact with state and national public health officials. They have advised us that while the risk to the community is low and there are no cases on campus as of now, we need to move quickly to help prevent the potential transmission of the disease and to be ready if it impacts our campus.
Based upon discussions and recommendations by the Academic Continuity Working Group, our approach is to be proactive, but to move forward in stages, while keeping in mind that some classes may translate better than others to alternative formats.
Online Instruction for Classes Above 150 Students
Classes of more than 150
Motivated by advice from public health experts and out of an abundance of caution to reduce the transmission of disease where there are larger groups, starting Tuesday 10 March lectures in which 150 or more students assemble in a single classroom will go online.Based upon our interactions with the teaching teams, most of the larger classes are already prepared to replace their lectures with videos; they are also all planning and preparing to replace other elements of their classes by remote teaching options if needed.
Midterms
For classes above 150, as of now, you should plan to keep the time of your midterm as scheduled, but run it in several rooms, so the number of students per room remains well below 150. The Registrar's Office is working right now to figure out how to best accommodate.
Preparing to teach online
In response to the needs identified by the instructor survey results, we are in the process of obtaining a MIT-wide ZOOM site license (and other tools) as well as developing guidance and resources for remote teaching (more information to come soon).We strongly encourage all faculty and instructors to develop a broader action plan so you can best leverage resources if normal subject delivery options are disrupted. Your preparation should include test runs of software and hardware and an assessment of the requirements of, and current resources at, your off-campus work environments.
We hope it won't be necessary, but it is prudent to have a plan for running your classes remotely in case it becomes necessary to do so in the near term.
Open Houses and Attendance Policies
Our team has also made a variety of temporary policy changes involving academic continuity. We want to highlight several important ones:
Graduate open houses/visit days
To reduce risk, all departments must cancel remaining graduate open houses/visit days and move to virtual formats, effective immediately. Many departments have already done so.
Attendance policies
We are encouraging all faculty members to be flexible with attendance policies during these uncertain times. If a student feels uncomfortable with any research, teaching, or academic responsibilities in light of COVID-19 concerns, please have them work with their advisor, graduate officer, or department leadership.If they feel their concerns are not being appropriately addressed, they should contact the Office of Graduate Education. Likewise, if any of your instructors or students feel they are facing an imminent risk to their health or believe they could impact the health of others, they should consult with their medical care provider immediately.
Additional Travel Restrictions – Domestic
MIT-sponsored student travel
In addition to the travel policies already communicated:

Students planning MIT-sponsored travel beyond a 100-mile radius from Cambridge must seek review and receive approval from the Institute's High-Risk Travel Committee and, post-approval, must register their trip in the confidential MIT travel registry. As you plan, we strongly encourage you to err on the side of caution and anticipate and plan for last-minute changes and cancellations. Please also be aware that your destination may become a high-risk area by the time of your return, and there is a chance that you could be asked to self-quarantine upon your return. Individuals wishing to travel should complete the domestic high-risk travel application as soon as possible; the Committee will make every effort to review completed applications in a timely fashion. Questions can be emailed tohigh-risk-travel-comm@mit.edu.
Further updates to come
Finally, other communications will be sent to all undergraduate and graduate students to provide them with clear and consistent information when it comes to hosting campus events, travel and study abroad, spring break, and related issues. We will send these to you as well and encourage you to visit the MIT homepage for additional guidance.
We hope you will forward this note to your community, set up conversations, and start to take action. If you have any questions, please contact: ed-continuity@mit.edu.
Sincerely,
Ian A. Waitz
Vice Chancellor for Undergraduate and Graduate Education and Jerome C. Hunsaker Professor of Aeronautics and Astronautics