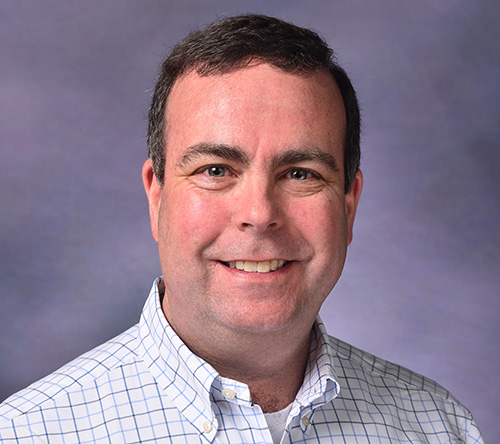 Dear Colleagues,
I am pleased to let you know that Brian Canavan, Senior Associate Registrar, has been named the new Registrar for MIT. He succeeds Mary Callahan who retired this fall after 39 years of service, with many exceptional contributions.
Brian will lead a talented staff and oversee a wide portfolio of activities, including academic records, student registration, degree audits, grades and transcripts, subject evaluation, diplomas, class scheduling, classroom spaces, academic policy enforcement, student information systems, education innovation (e.g., MacVicar Faculty Fellows Program, the d'Arbeloff Fund for Excellence in Education, and the Alumni Class Funds), and partnering on faculty governance.
Brian joined MIT as an Academic Administrator in the physics department in 2000, became Associate Registrar in 2008, and took on his current role in 2015. Brian has been instrumental in building and enhancing our student information systems, bolstering communications and outreach, strengthening relationships with the departments, and, of course, participating in the orchestration of the Institute's always exceptional Commencement event (both in-person, and for the first time this past May, virtually).
I, like many of you, have benefitted from Brian's exceptional knowledge and can-do attitude, especially as OVC has taken on big challenges: implementing Canvas, rolling out digital diplomas, and modifying the academic calendar, to name a few, and of course, managing the complexities of remote operations during the pandemic.
A two-time MIT excellence award winner (in 2015 and 2012) and a recipient of an Infinite Mile award, Brian is highly regarded by his colleagues inside and outside of OVC. Moreover, he frequently shares his expertise by participating on MIT committees, from student systems to discipline, and presenting at conferences on topics ranging from digital documentation to using blockchain to online course management.
Prior to MIT, Brian held a variety of academic positions, including Academic Affairs Coordinator at the Wentworth Institute of Technology and residential life related roles at Union College, Villanova University, and the University of Vermont. He earned his BS degree in mathematics from Saint Michael's College and his Master's of education degree at the University of Vermont.
My thanks to the members of the search committee, led by Professor Duane Boning, and all those that participated in the hiring process. Brian's appointment is effective immediately.  Please join me congratulating him on this well-deserved promotion.
Sincerely,
– Ian
Ian A. Waitz, Vice Chancellor for Undergraduate and Graduate Education and Jerome C. Hunsaker Professor of Aeronautics and Astronautics